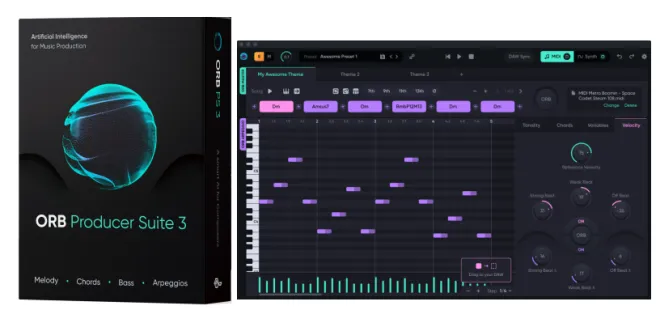 Orb Producer Suite v3.0.1 WiN
MOCHA | 13 January 2023 | 274.51 MB
AI computing infinite patterns, melodies and basslines.
….: VST2i, VST3i, x64 :…..
Easy-to-use Parameters: With a modern, powerful but simple User Interface, control every parameter and the magic happen. Perfect DAW Integration: Orb Producer Suite works on all DAWs (except Protools), VST2/VST3 and AU/AUFX formats are provided. Easy export and import: A simple drag and drop and the MIDI is in your DAW. Incredibly simple to integrate into your workflow. Software for professionals: Unique software for musicians, DJs, recording studios, film and digital audio makers. 4 plugins for you: Chords – Melody – Bass – Arpeggios
Viewed
17752
By Music Producers.